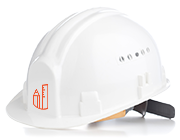 We are General Contractors.
We employ several crews on a full time basis covering a myriad of trades. We are licensed, bonded everywhere in the state, & carry more insurance than any one company should be required to carry. Complete Contracting Associates is a service based company with Office/Warehouse in Beebe Ar.. We do New Construction (Residential), Remodel (Residential & Commercial), Insurance (Water, Fire, Nat. Disaster), Trades (Fencing, Siding, Decks, Drainage, etc).
We do everything from the ground up!
COST

It is extremely important to us to be completely transparent in our estimates. We use industry standard software "Xactimate" with third party pre programmed price Lists for each line item in your estimate.

It is important for you the consumer to know our estimates should be very close to our competitors …If it is not either the competitor is not using Standard Pre programmed price lists in their estimates or they are not comparing apples to apples, so to speak. No Matter What Contractor you use, Make sure you get an agreed upon scope of work and a work Authorization before your project begins. This will protect you and the Contractor!

DURATION

We keep a two week backlog to ensure that all of our crews stay busy and can go straight from one job to the next. That being said because we do this and run multiple crews we can usually accommodate our clients schedule. Remember if a contractor is not busy there is probably a reason.

SCOPE OF WORKS

It is vitally important to get an agreed upon scope of work prior to the beginning of the project…. This protects both you and the contractor in that you will know exactly what you are and are not paying for. If there is something that comes up during the project and there will be, you and the contractor are in agreement it was or was not covered in the scope.
Lorem ipsum dolor sit amet, consectetuer adipiscing elit. Aenean commodo ligula eget dolor. Aenean m
Lorem ipsum dolor sit amet, consectetuer adipiscing elit. Aenean commodo ligula eget dolor. Aenean m
Lorem ipsum dolor sit amet, consectetuer adipiscing elit. Aenean commodo ligula eget dolor. Aenean massa. Cum sociis natoque penatibus et magnis dis parturient montes, nascetur ridiculus mus. Donec qu